St. Croix - The Adventure To Get There
I am writing this 6 day St. Croix trip blog for the adventurous souls who wish to explore Croix and all its beauty! I go into depth about the dos and don'ts, the must haves and all the ins and outs we learned while here. If you are a "sit on your ass" on the beach for 6 days and not wanting to leave your resort, then stop reading because this blog is not for you… Nothing wrong with wanting that kind of vaca, but that is not what we did for our 6 days!
Flight #1 of 3 for the day
You heard that right... we took THREE planes to arrive to St. Croix...
4 am, Friday March 25th, and the alarm rings ... I had 5 hours of sleep and I'm dead but I popped out of bed because I know in 14 hours my skin will be touched by the 85 degree sun rays , my eyes on the many blue hues of the Caribbean sea , and my feet on land. Yes you heard that right... land not sand. Because after 3 planes, and 12 hours of flying I'm ready to STAND. Well, that's until I'm ready to swim because we plan to do a lot of that for the rest of the trip! We head off at 6am from the St. Louis airport and to Miami. Quick bite of red snapper in the MIA airport, another hot coffee in an Irish pub and we were on our way to board the 2nd of 3 flights for the day. 2 hours and 20 minutes is all that stood between me and my HAPPY PLACE. Aka anywhere that has a coastline and especially if that coast is the Caribbean. The flight to St. Thomas via American Airlines was quite beautiful at times when a cay or two was popping through the clouds out my window. As if I wasn't excited enough, seeing that ultra blue and teal water along the coasts of those small pieces of land put me on another level. My dad and fellow traveler for this trip slept half of the way while I dreamt about the next 6 days in paradise . Oh, and how hungry I was for some seafood binging tonight once we land.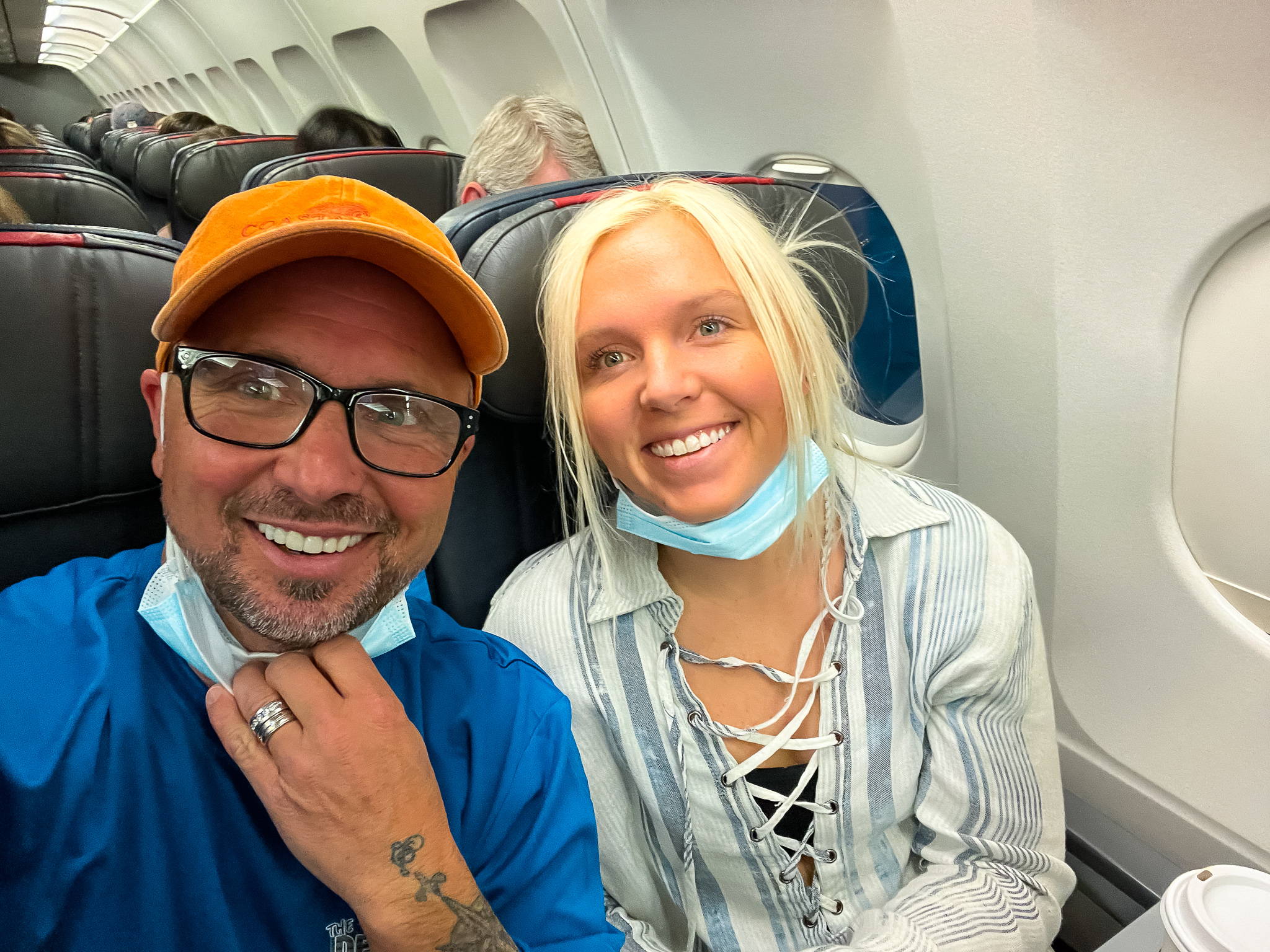 Landing at St Thomas was HAPPY ! Yay.. the palms and 80 degree weather is just what my soul needed. When we landed we had to get in line to show our Covid tests in which we needed to show a negative within 5 days of the arrival. Also show our ID's and we were good to go! Because remember you do NOT need a passport to travel from the US to the United States Virgin Islands, which is pretty awesome. Next up we boarded the 12 person Capeair prop plane and we were off to St. Croix ! Only a 20ish minute flight from the popular island of St. Thomas to the largest island of st croix. These flights ran for $119 a piece, but the airline had tons of flight options as they go back and forth every 1-2 hours of the day basically between the two largest islands (St John does not have an airport). I could have booked us the ferry to Croix instead but the next one wasn't until morning and I didn't want to mess with staying in St Thomas for the night and just wanted to get to the big island as soon as possible . I was a bit terrified at first of this tiny little (and kind of old and janky on the inside) plane but once in the air I had no worries at all. I got to sit right behind the pilot which was neat , especially for the landing watching us touch down on the runway . The landing was sooo smooth that I wasn't even sure if we landed! In which the pilot told us after that was maybe his best landing to date.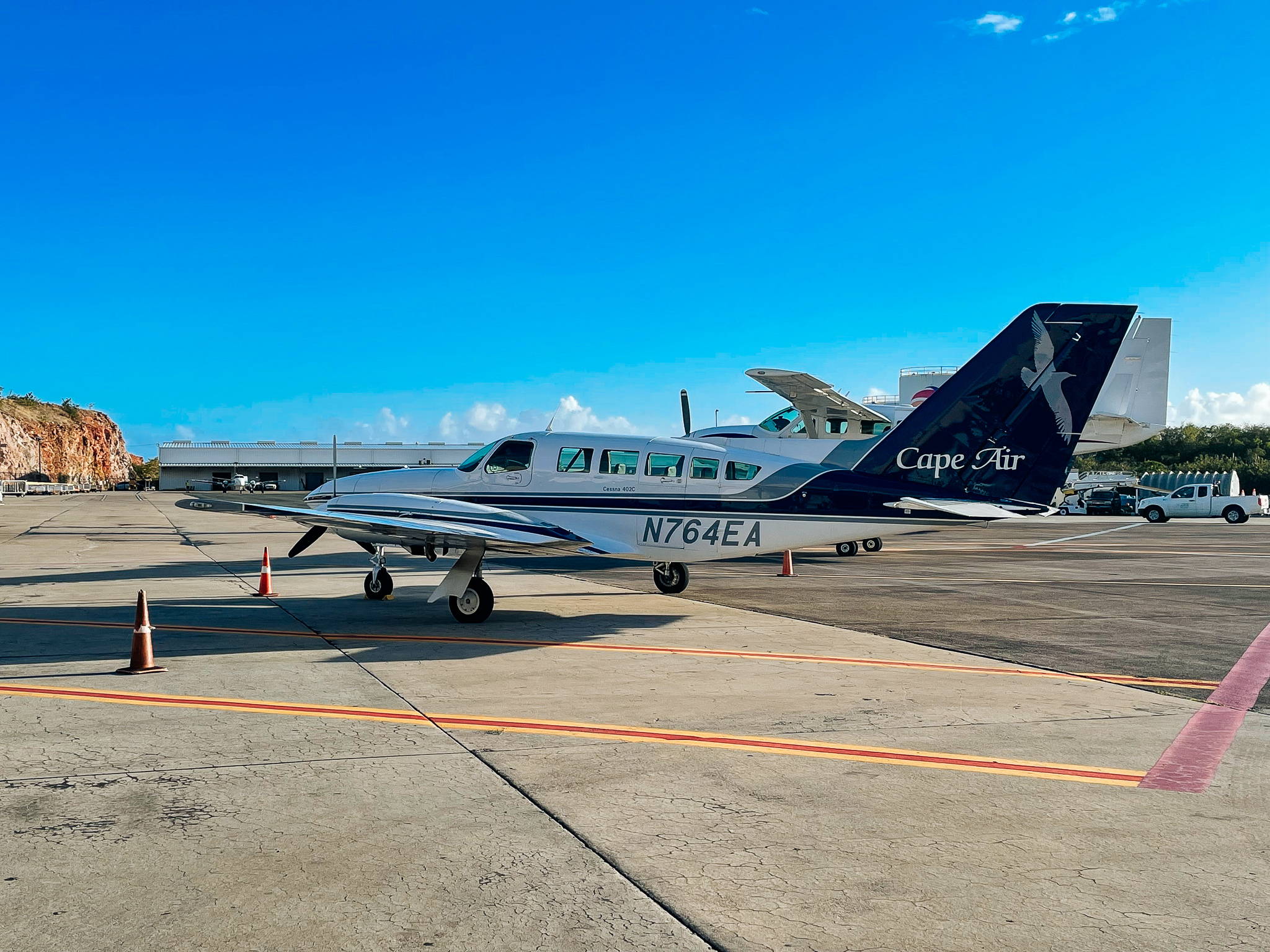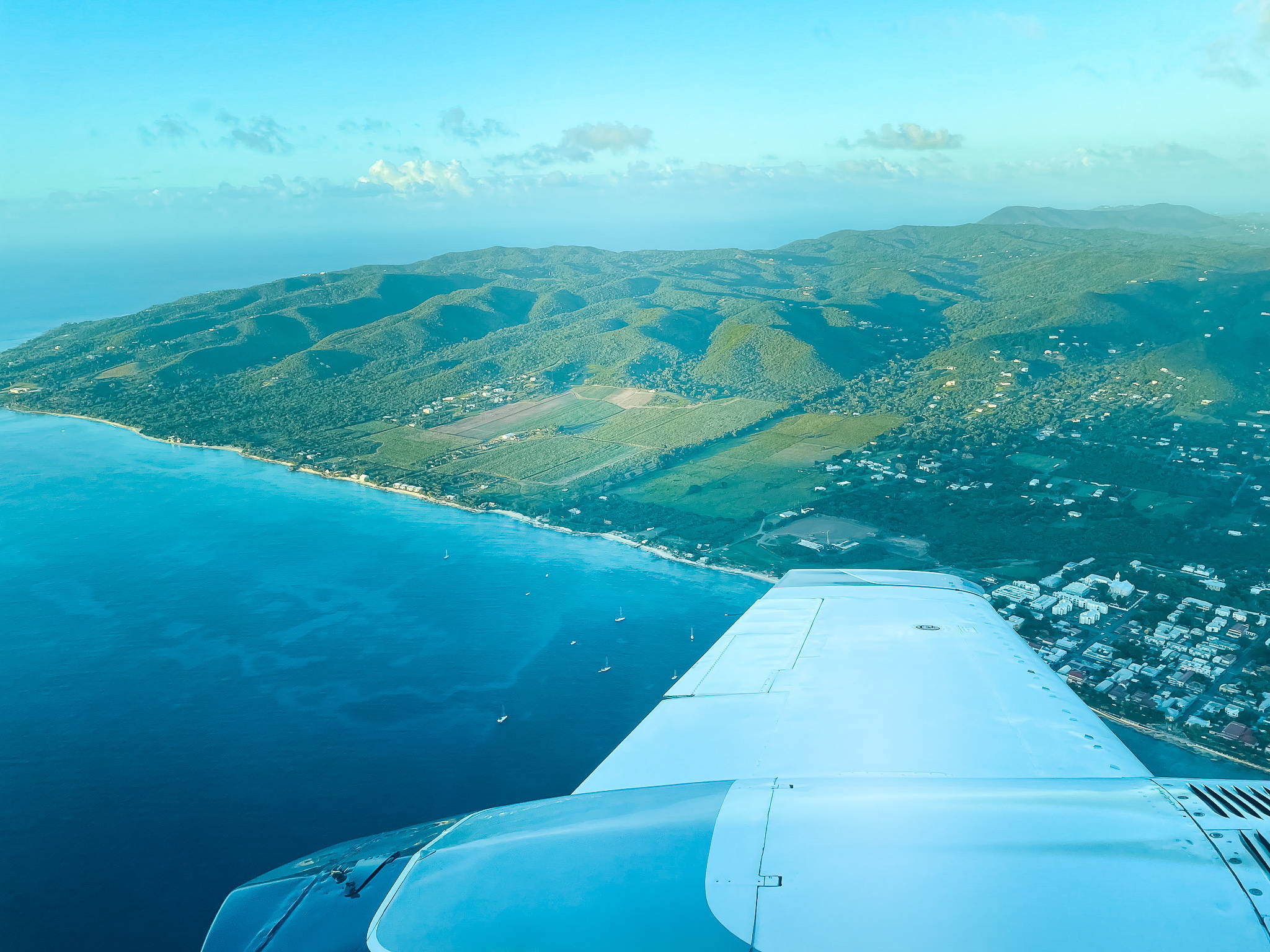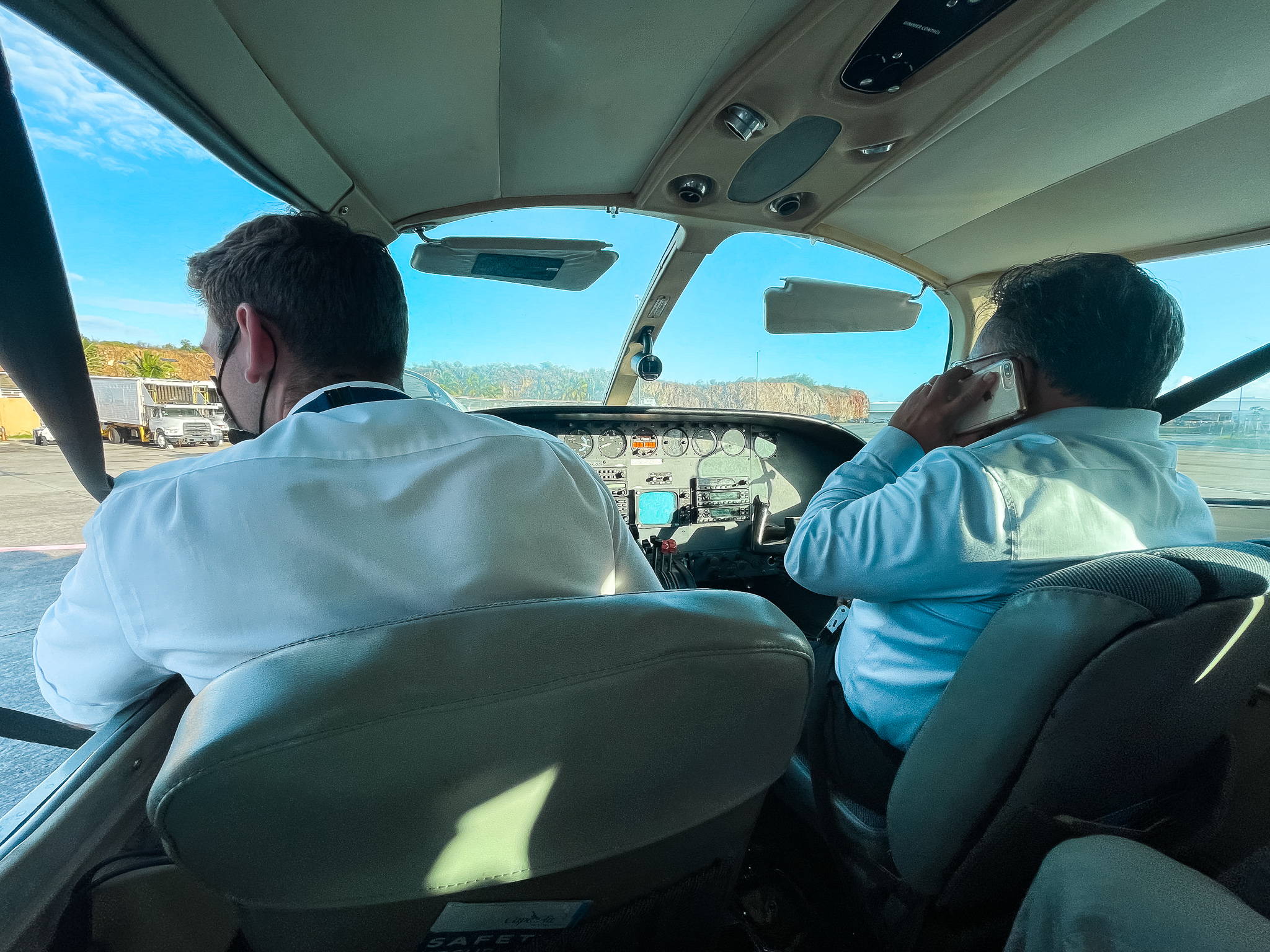 Once on the island we grabbed a taxi to take us about 25 minutes across to the central north side of the island to the largest town, Christiansted. We zoomed across the island on the LEFT SIDE , yes remember this is the left side only driving, and soon arrived at our first stay of the trip; The Palms at Pelican Cove .
You can check out the hotel and book here : https://www.palmspelicancove.com
The Palms At Pelican Cove : Stay #1
After arriving at the neat little and very authentic island hotel, we were ready to kick off our shoes to put our feet in the sand that was directly through the beautiful open air lobby and into the Caribbean Sea. But first we made it to our room to drop our bags and to admire the amazing scenery and views around. We got a killer spot right on the water and not but a few steps away from the ocean itself. The room was white and very minimal just like I had wanted, which was "island nice". Meaning I wasn't looking for a 5 star luxury resort here on this trip. I wanted it to feel more "island authentic" where we stayed and this spot was perfect. I mean, who spends more than sleeping time in the room anyways when on island time? Not us!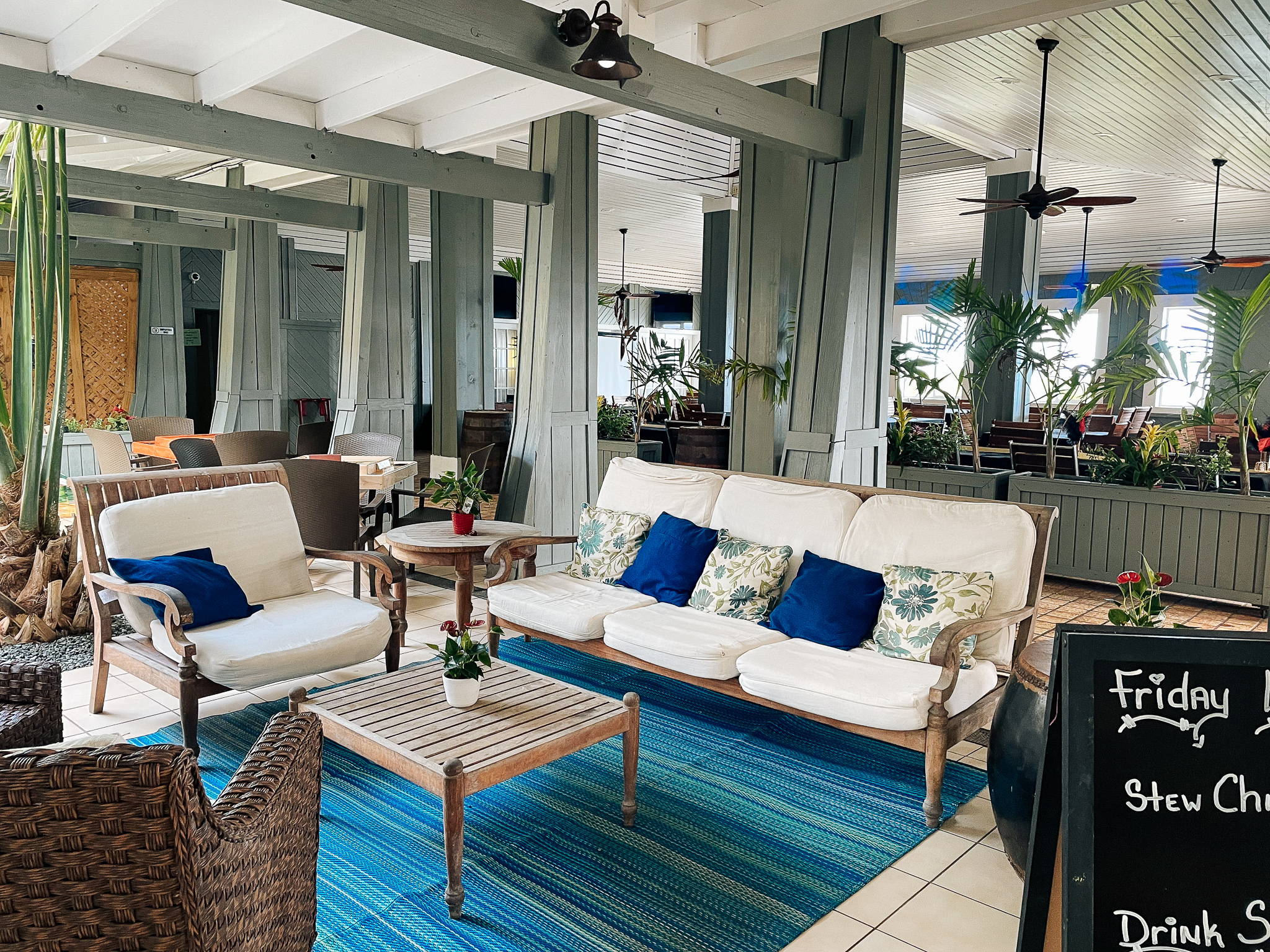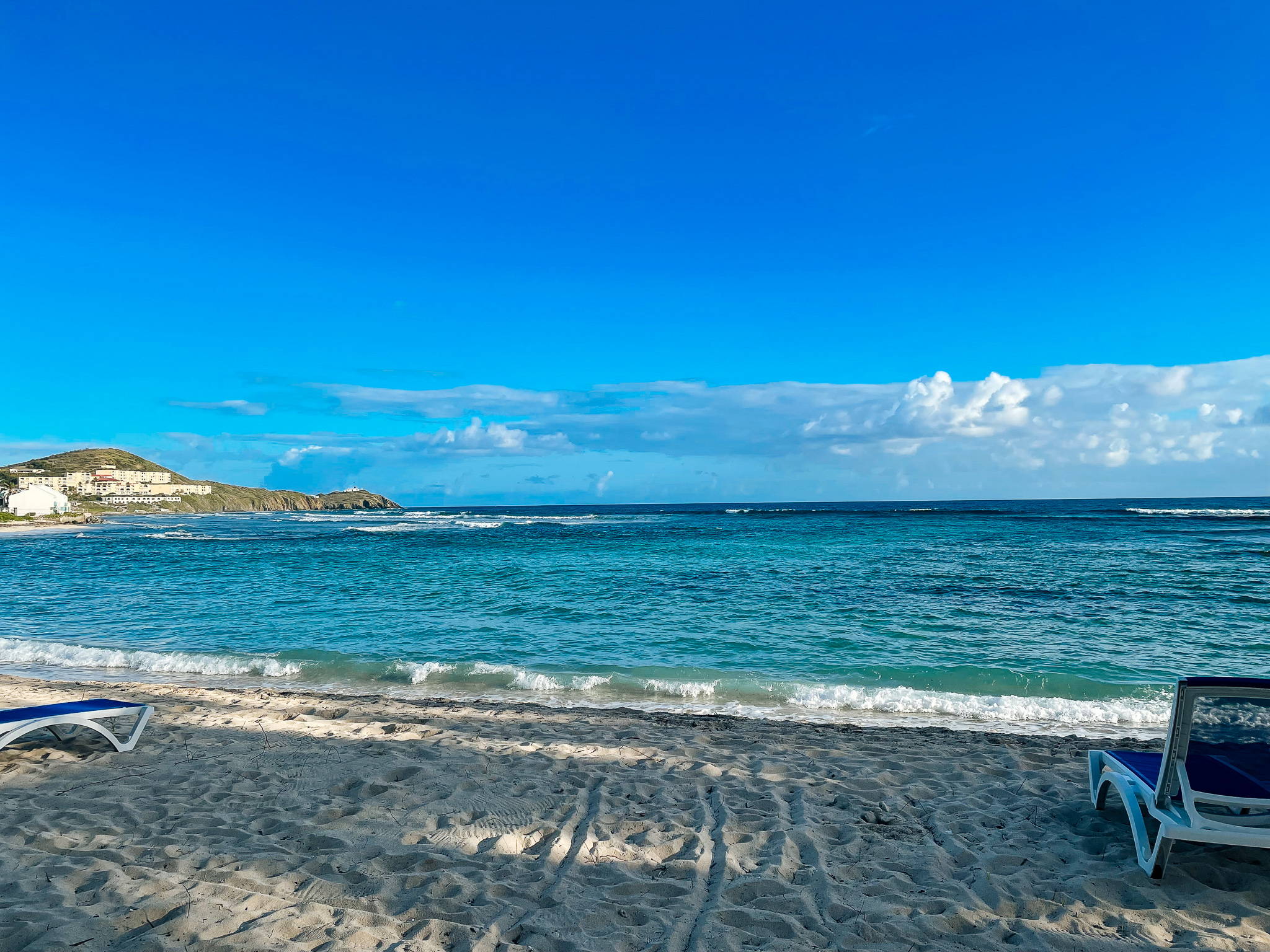 Our hotel had a neat open air safari taxi that took us downtown so we could eat dinner. I pre-picked a sushi place in the heart of Christiansted and only a block from the boardwalk. We sat outside of this pirate themed, rainforest enclosed street gem of an eatery and Indulged in a few rolls of tuna & salmon sushi. Not yet 100% full because I love eating, we walked around the corner and found a bumping outdoor bar and restaurant that was Latin themed. We sat down, ordered a beer for my dad and a skinny mojito for myself as well as the popular mussels they had on the menu. Which started our "try mussels at every try restaurant theme" for the rest of the trip! In conclusion these were the best yet. Link here to check out the place : http://www.cocolocostx.com 
We called our taxi back and we were informed it could be 30-60 minutes so we waited on the street corner just checking out the scenery and thinking happy thoughts. Not going to lie, I was a bit uncomfortable at night in the dark as I've heard rumors of it not being safe in St. Croix at night in select areas. But as another happy couple turned the corner and started to chat with us, we felt way more at ease. It was nice meeting some locals who have lived there for 12 years now and love it. They gave us a few ins and outs and top places to eat on the island and a few of which I had already pre planned! We exchanged numbers because ya just never know when you'll need a friend in the area, or if we will head back again one day! The taxi picked us up, we headed back and got settled into our room. We would be staying for the next three nights.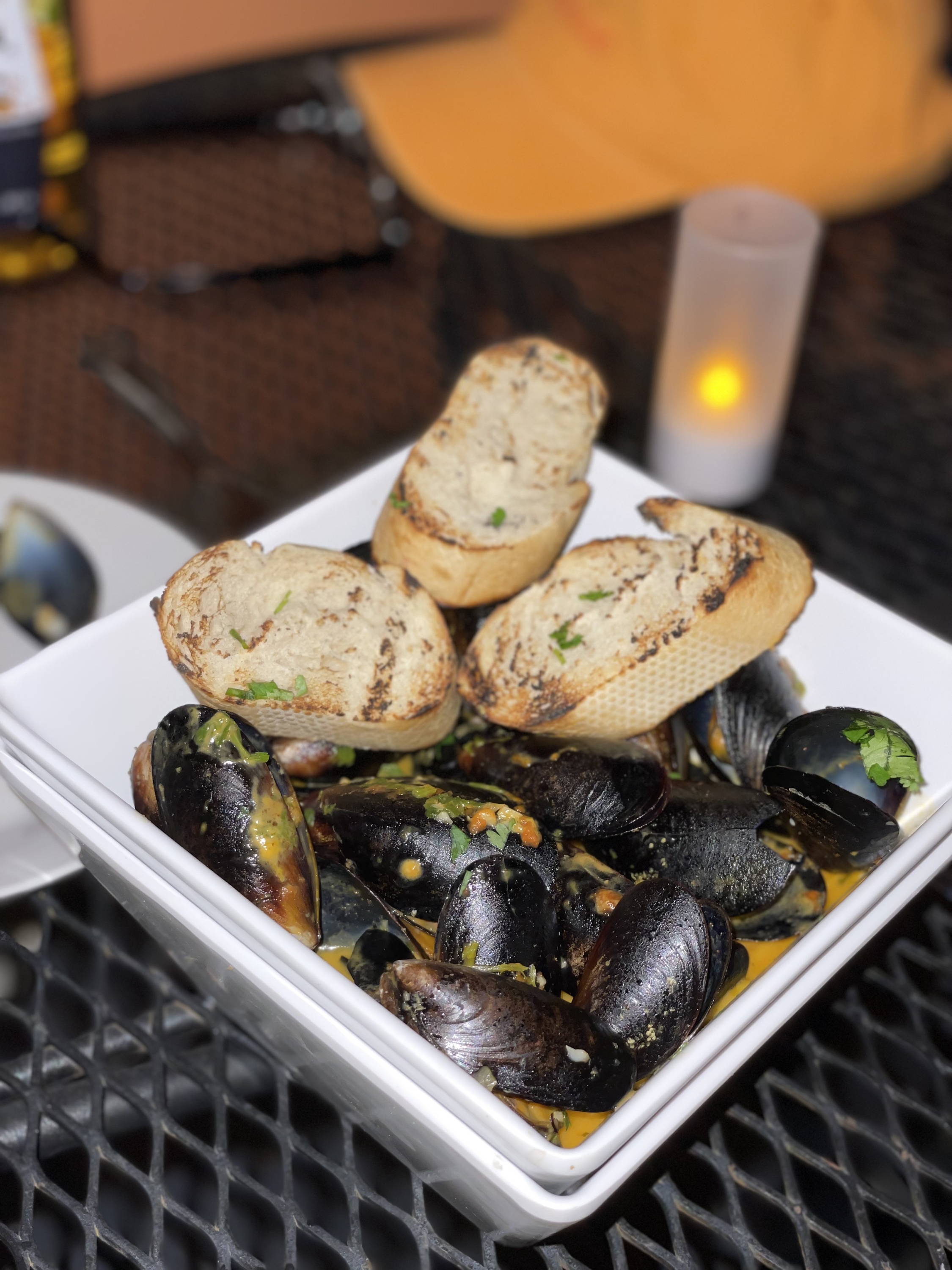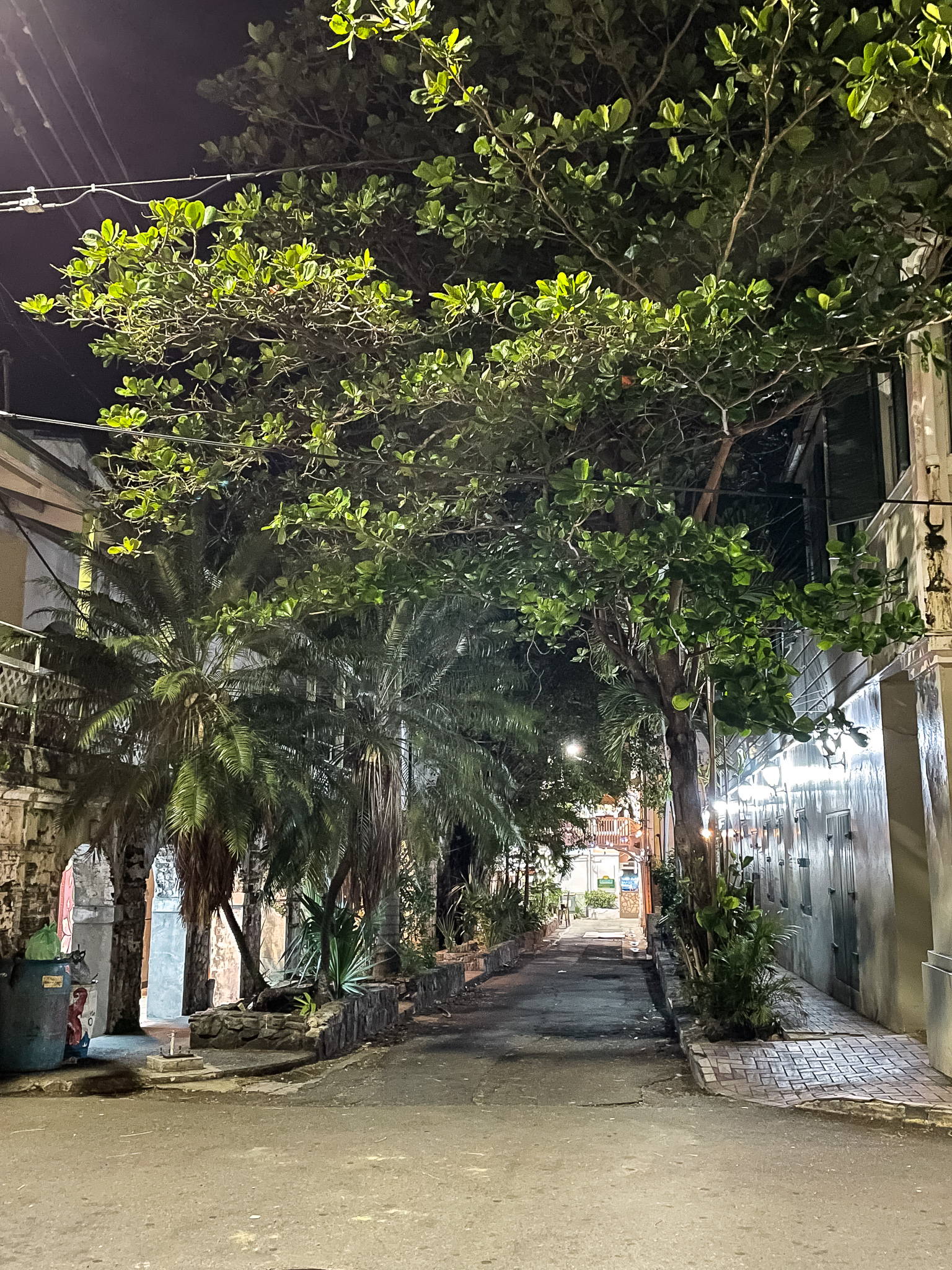 Day one was complete! Not a ton of "fun stuff" as it was mainly travel, but the night ended with the excitement high and ready to conquer the next day's adventures. Stay tuned for day two on the island which will be posted after this.
Let the deals & experience tips flow in like the ocean on a windy day! We are excited to add you to the crew.
---